Boy and Girl Scout Merit Badge
We offer merit badge courses for boy and girl scouting troops. We are the only company in Texas to have a AMGA Certified Rock Guide, this is the highest certification one can receive as a guide in America (see AMGA.com website) We offer climbing at Enchanted Rock, Reimers Ranch and Austin's Greenbelt for your group of up to 25 participants. We offer climbing merit badge to those scouts that are ready for the challenge to achieve this goal.We provide all the gear and instruction for a fun filled day with us.  Qualified BSA Climbing Merit Badge Counselor will be present all day to insure those who challenge the merit badge have very opportunity to pass. So call and give us a chance to show you that we are the Best in Texas when it comes to climbing.
Locations:
Enchanted Rock
Reimers Ranch
Austins Greenbelt
Equipment: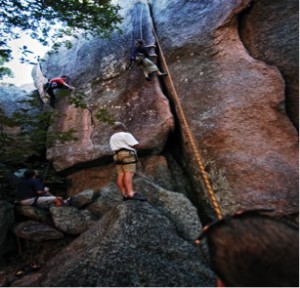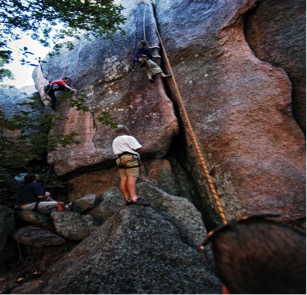 Harness
Helmet
Shoes
All ropes and gear needed for the day
Groups Ratio:
1 to 6 ratio
Group size up to 25
Costs:
Reimers and Austin's Greenbelt $50.00 per scout
Enchanted Rock $70.00 per scout
For these prices please provide your EIN number or Non Profit Charter.
Where to stay:
For Reimers and Greenbelt areas go to www.heycamping.com for camping near here.
For Enchanted Rock you can go to their website for camping (note: these sites fill up fast)